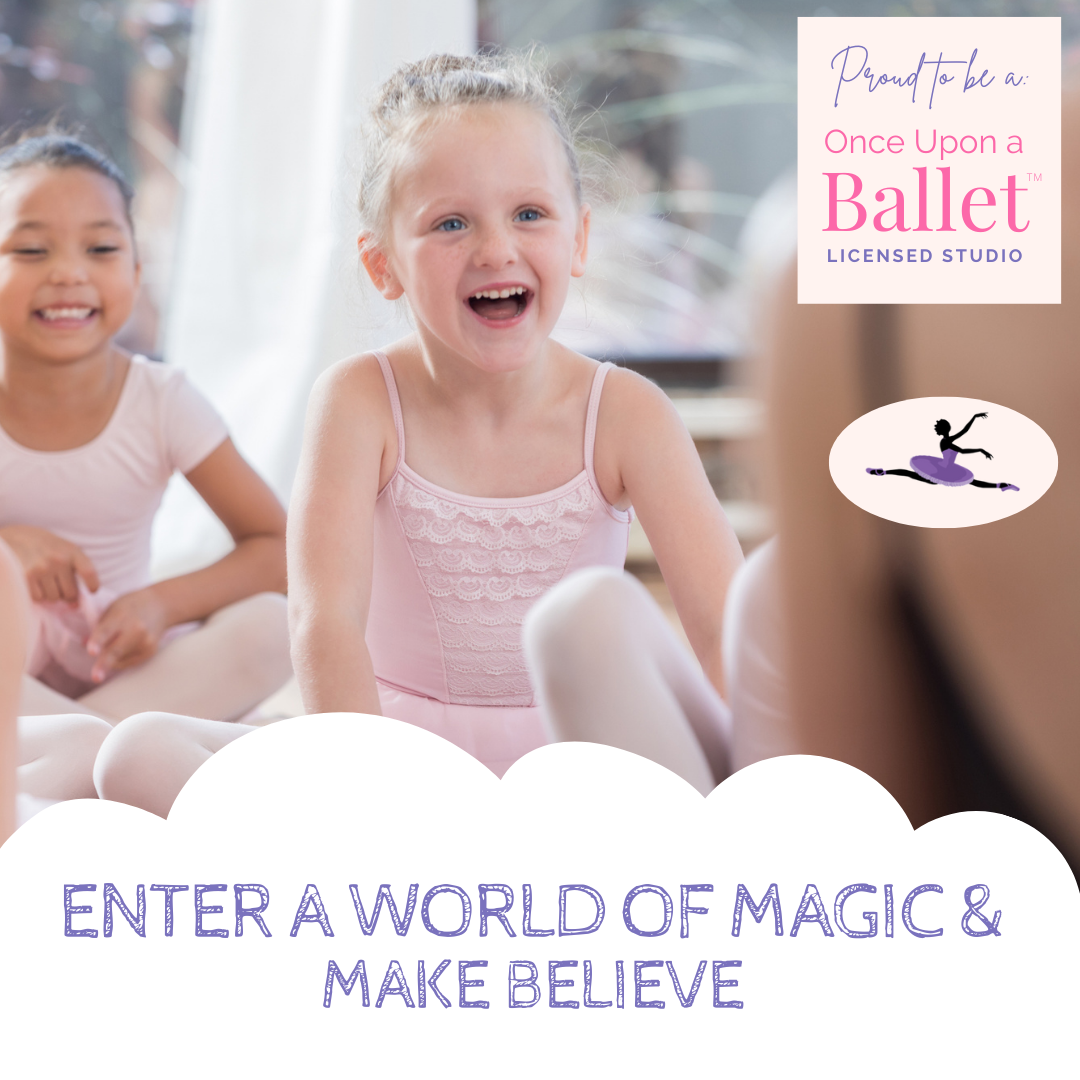 HHDC is proud to be a Once Upon a Ballet Licensed Studio.
At HHDC we use the Once Upon a Ballet Curriculum for children aged 4 -7yrs
This children's ballet curriculum is rooted in early childhood development theory and teaches ballet in a way that children learn best. Children learn age-appropriate dance concepts and correct ballet technique through classes that focus on fairy tales, stories, and the use of magination and creativity. This curriculum is specifically designed to give your child a strong foundation in learning, movement, and life skills.
The class will cover all the fundamental ballet steps in the RAD syllabus for that age group ready for a transition into the Royal Academy of Dance's Grade 1 Ballet when they reach 7yrs.